Parallel Twin Screw Barrel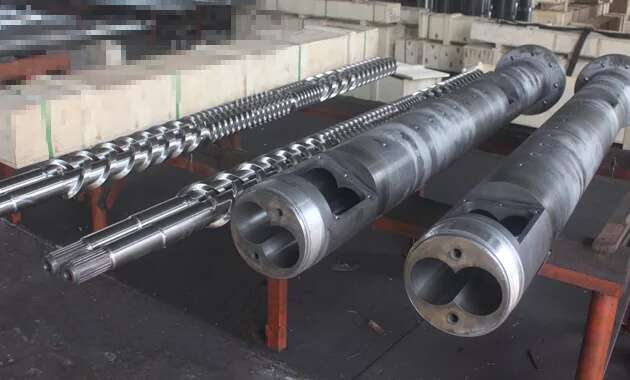 Parallel Twin Screw Barrel Manufacturer
The Parallel Twin Screw and Barrel that are manufactured by Plastic Machinery uses nitro alloy material coupled with a special heat-treatment process. Our parallel twin screw and barrel are ideal for heat and shear-sensitive materials. We use EN41B and tungsten coating for our parallel twin screws and barrels.
Parallel Twin Screw Barrel Wholesaler
We offer highest range of parallel twin screw barrel for plastics injection moulding machine, plastics extrusion machine, plastics blowing film machine, plastics recycling machines, rubber extrusion machine, food processing machine.
Parallel Twin Screw Barrel for PVC Extrusion Machine
PVC profile(Door & window) / WPC(PVC,PE) / PVC foam board / PVC pipe / PVC compound etc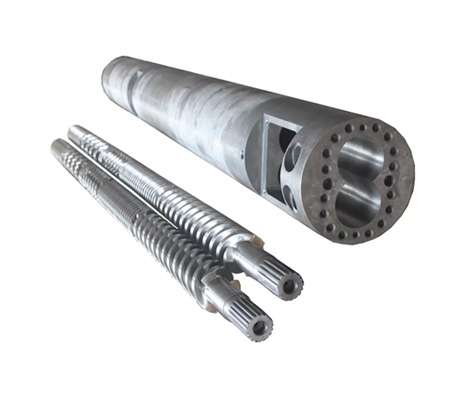 Parallel Twin Screw Barrel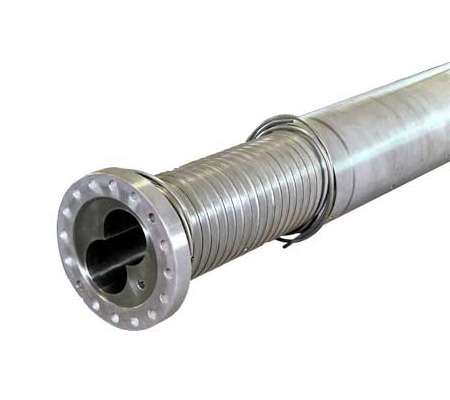 PVC extrusion twin barrel, cylinder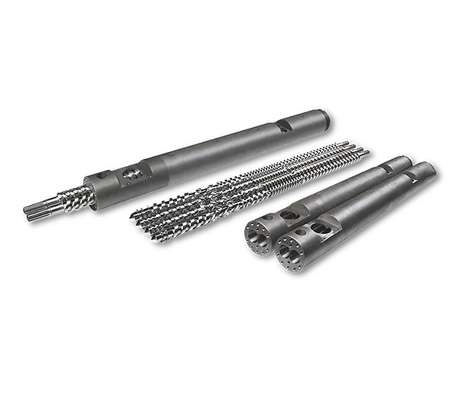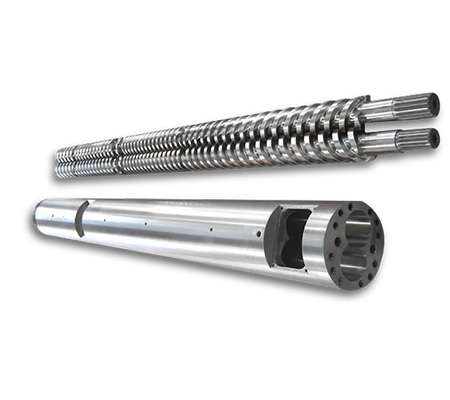 bimetallic parallel twin extruder screw barrel
Professional Manufacturer for PVC Twin Exturder Screw and Barrel
Plastic Machinery is a professional parallel twin screw barrel manufacturer and Wholesaler.
We produce various sizes of parallel twin screw barrel, such as 40KK,¢45, CM58, 67/22, 68/25,CM80,114/32, 92/28, 92/32, 114/32, 90/16, 90/22, 75/32, 81/17,¢250 and many other diameters.
Parallel twin screws barrels are widely used on extrusion machines making profile, tube, sheet, foam, plastic compounding etc, processing all kinds of polymer with a larger output, which is able to reach tons per hour at a specific size.
Counter-rotating parallel twin screw barrel
The counter-rotating parallel twin screw barrel is offered with a diameter ranging from 45mm to 170mm and L/D ratio from 18 to 34. We have substantial experience in producing CM series parallel twin screw and barrel for famous pipe manufacturers located in the US.
Your advantages:
Top quality steel material to ensure best mechanical performance

More durable than HV950 hardness and Deep nitride surfaces

Customized anti-wear protections made of tungsten carbide, molybdenum and chrome.

Strict quality control management to ensure ultimate precision to make your installation more convenient and efficient.
In most cases, you only need to offer drawings of parallel twin screw barrel. When you need to replace them, we can offer both mapping and drawing and other technical support, but the customer needs to cover the transportation and accommodation fees.
Contact our support team now
If you have any questions, please contact us in time!
You will get feedback within 24 hours.
We Can Help You With Parallel Twin Screw Barrel
Professional design and manufacture of precision screw barrels for rubber and plastic machinery parts.