screw barrel for injection molding machines
Injection Molding Screw & Barrel
Screw and barrel are the most important components for Injection molding machines.
The Injection screw conveys, compresses, and melts resin pellets into a homogeneous state prior to injection. It often surfaced with hard cobalt- or nickel-based weldments or manufactured with tool steels that can be case-hardened or through-hardened.
The barrel is supporting the rotating and reciprocating screw and having consistent heat distribution across the entire barrel.
Injection Molding Screw and Barrel Manufacturer & Wholesaler
Plastic Machinery is a leading manufacturer of screw and barrel, from general-purpose applications to unique specialty screws and barrels. Our wide selections and solutions include injection molding and extrusion screws for your specific need. From low-shear designs, venting, mixing, up-sizing or down-sizing injection units, or whatever your specific processing requirements, Plastic Machinery can provide the screw solution that you need.
Components of Plasticizing Unit
Barrels, Screws, Screw Tip Valves, Screw Tip Assemblies, Check Ring, Rear Seat, End of Barrel, Barrel End Cap Adapters, Nozzle Bodies and Nozzle Tips, Nozzles.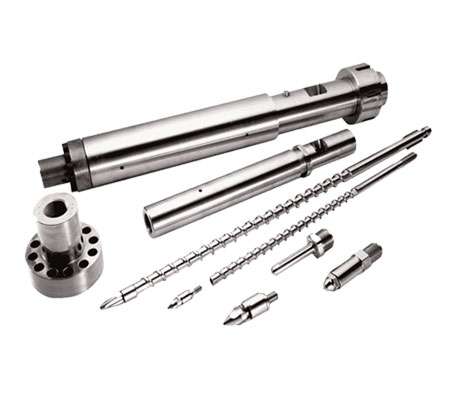 Injection Molding Screw and Barrel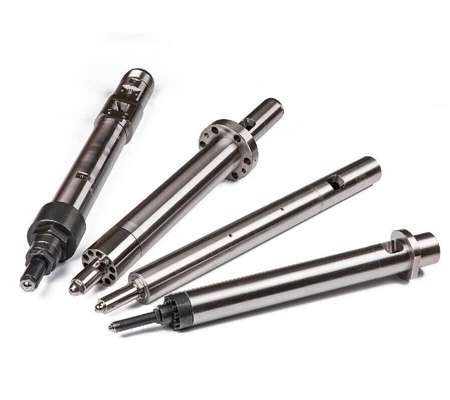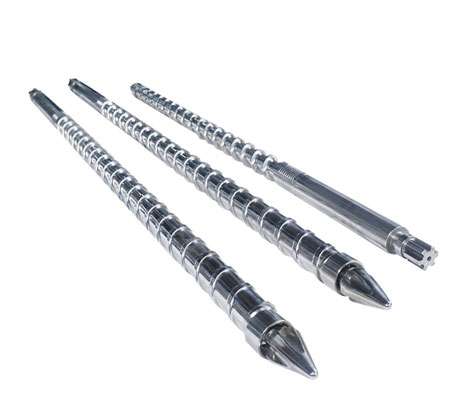 Screw for Injection Molding Machine
Professional Manufacturer for All Sorts of Injection Screw Barrel
Plastic Machinery is a professional Injection molding screw barrel Manufacturer and Wholesaler.
We produce all the sorts of injection molding screw barrel by drawing or by popular brands like Haitian. With more than 40 years experience and 10000 design, we provide you high quality screw barrel and professional service. The size we produced include ¢16, ¢30, ¢60,¢70, ¢80, ¢90, ¢110,¢170, ¢220 and other diameters. Please feel free to inquire us.
Raw material

The finished product processing requirements

38CrMoAIA, SACM645

Nitriding treatment

Cr12MoV, Cr12,

Alloy steel

38CrMoAIA, SACM645, 40Cr, AISI4140,
42CrMo

Bimetallic of the inner hole centrifugal casting

GHII3,GH132/GH2132/A-286;
GH145/InconelX-750;GH143;
GH169/InconelX718, GH3030, GH5K

300-1400 temperature, nature hard after high temperature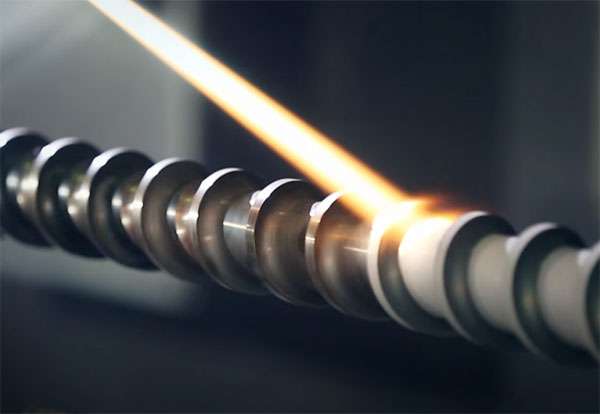 We're Manufacturer Behind Top Brands
We can make any specification of extruder screw barrel and injection screw barrel for Engel, Krauss-maffei, Milacron, Demag, Arburg, Haitian, JSW, Toshiba, Nissei, Sumitomo, Nippon Steel, Mitsubishi, Fanuc, Chenhsong, Haitai, Yizumi, Cincinnati, Battenfeld, Weber, Theysohn, Bausano, Maris, Jwell, Liansu, Windsor, etc.
LED headlight
Halogen-free
PC Lens
Optical Glasses
PEEK
PPA LED Bracket
PET Preform
PVC Tubes
LCP High Temperature Nylon Electronic Connector.
We Can Help You With Screw Barrel for Injection Molding
Professional design and manufacture of precision screw barrels for rubber and plastic machinery parts.