Conical Twin Screw Barrel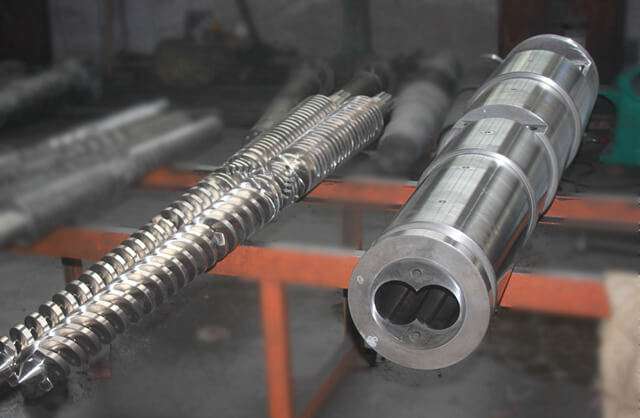 Conical Twin Screw Barrel Manufacturer
We are professional Extrusion Conical Screw Barrels Manufacturer and OEM Conical Twin Screw Barrels For Extrusion supplier. We offer a broad range of screw and barrel which used in various rubber and plastic machinery parts.
Application: UPVC profile extrusion, CPVC pipe extrusion, Polymer Compounding, WPC extrusion etc.
Conical Twin Screw Barrel Wholesale
We offers highest range of conical twin screw barrel for plastics injection moulding machine, plastics extrusion machine, plastics blow moulding machine, plastics recycling machines, rubber extrusion machine, food processing machine.
Conical Twin Screw Barrel for Plastic PVC Extruder
PVC profile(Door & window) / WPC(PVC,PE) / PVC foam board / PVC pipe / PVC compound etc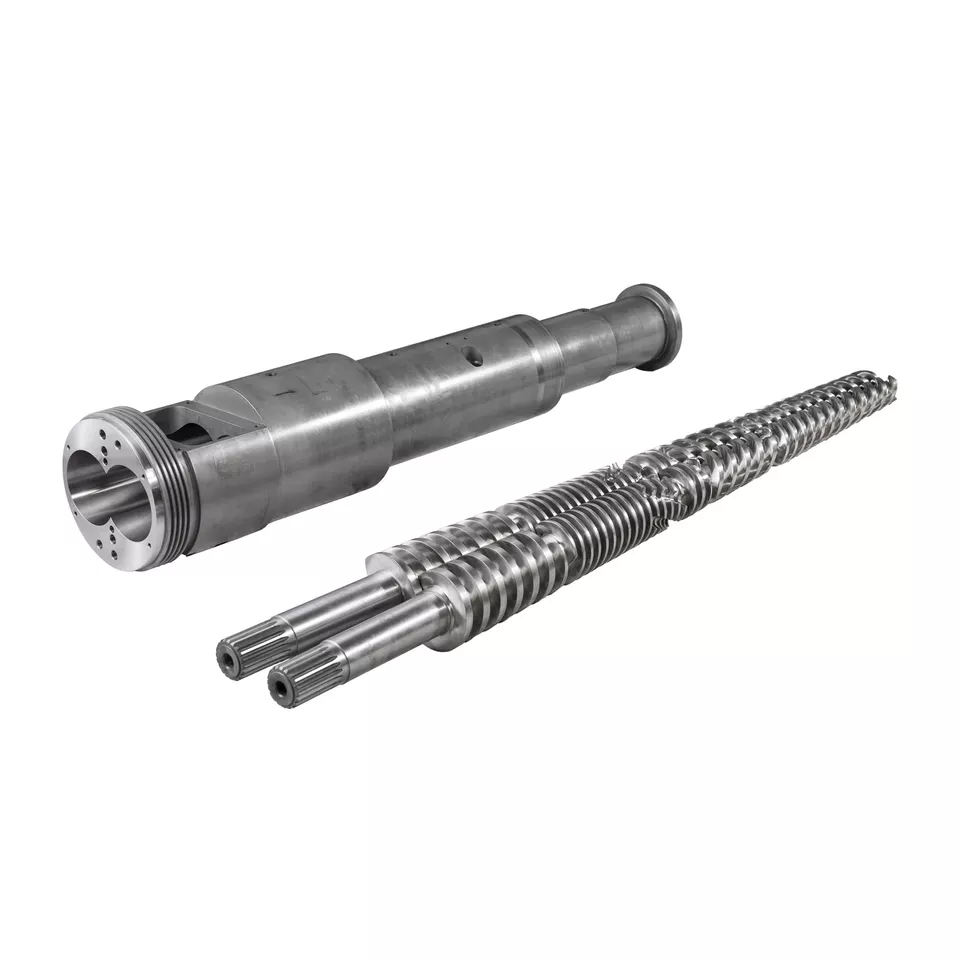 Conical Twin Screw Barrel for PVC pipe profile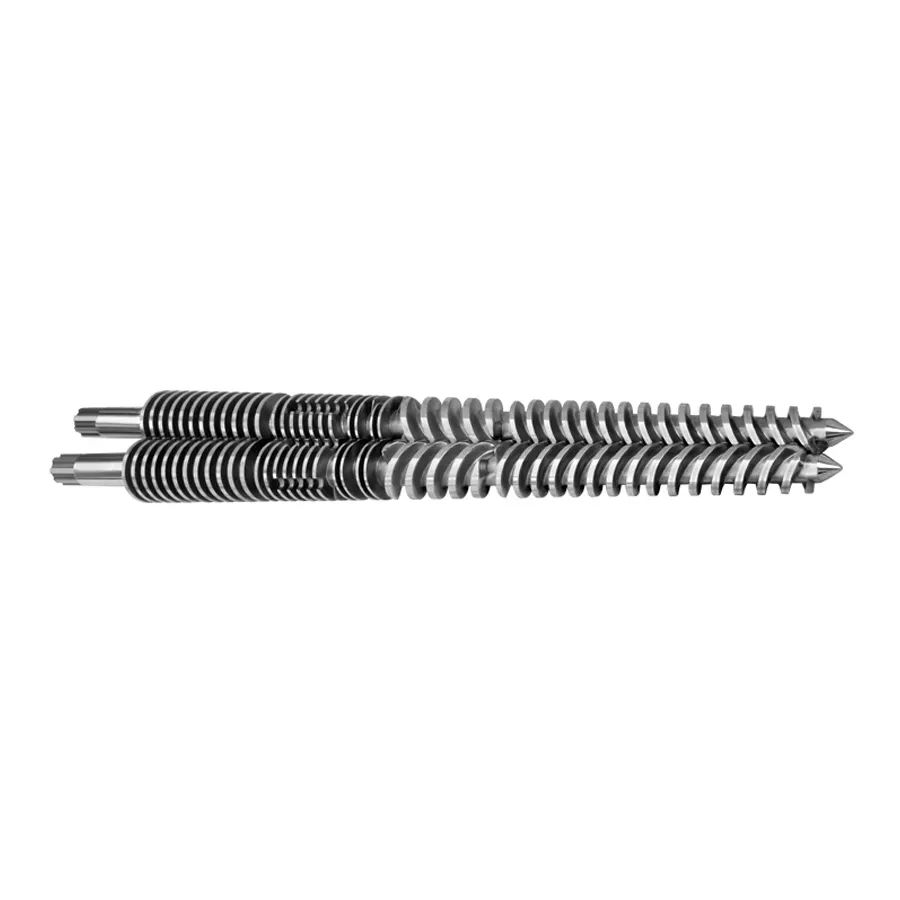 conical twin screws, PVC extrusion screws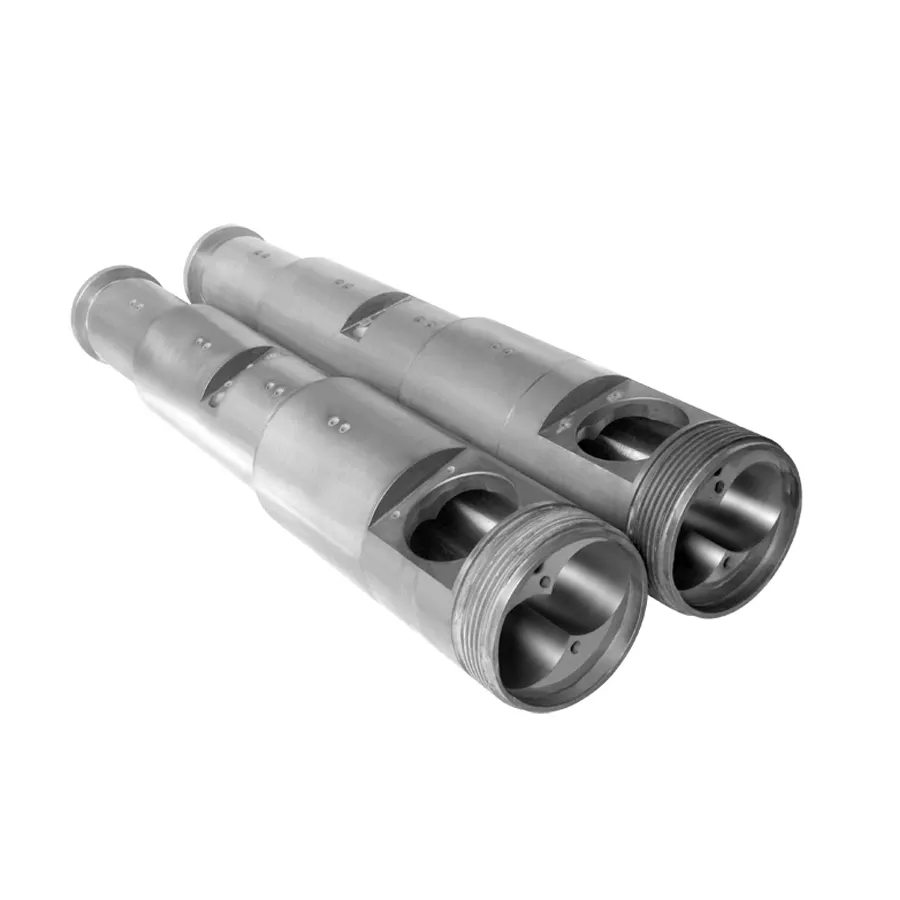 PVC Extrusion Barrel for plastic machinery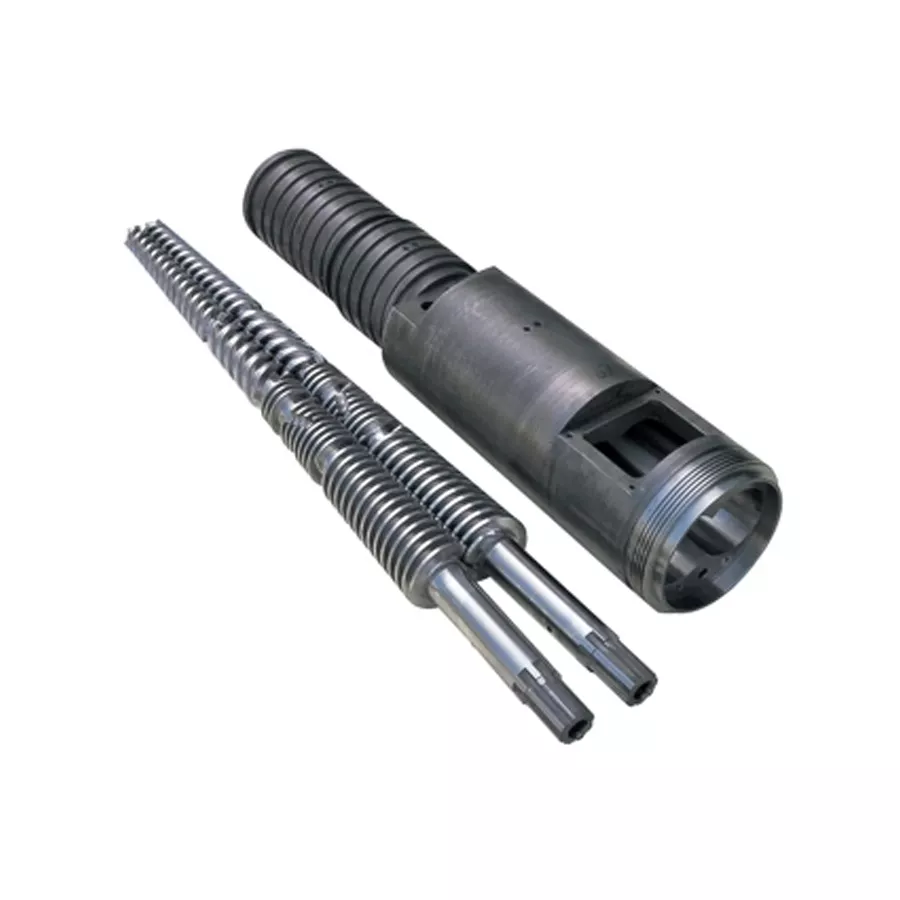 bimetallic conical twin extruder screw barrel
Professional Manufacturer for PVC Exturder Twin Screw and Barrel
Plastico Machinery Manufactory is a professional China Conical Twin screw barrels Wholesalers and  Manufacturers.
We produce about ten thousand sets of conical twin screw barrel Extruder parts, with main size including 24/52, 45/90, 45/100, 50/105, 51/105, 55/110, 55/120, 58/124, 60/125, 65/120, 65/132, 68/143, 68/147, 70/135, 70/140, 75/150, 80/143, 80/156, 92/188, 105/216, 110/220 and so on.
Please contact Plastico Screw Barrel Extruder parts people to get your drawings into money-making conical twin screw barrels.
Conical-twin screw barrel for PVC processing
Our conical-twin screw barrel is mainly used for processing PVC products, such as PVC pipes, profiles, sheets, pellets and films. JINZE series of conical twin screw barrels bring advantages such as long lasting service life, high output and better mixing and improved homogeneity. The screw geometry design has been further optimized and can also be customized according to your specific PVC material formulations.
Counter-rotating twin-screw extruders are used mainly for processing PVC products, such as pipe, profile, sheet, pellets and film. The parallel twin screws and barrels are widely used in the extrusion of PVC pipes, PVC profiles and PVC pelletizing.
Twin screws are divided in parallel and conical configurations.
Counter-rotating twin screw extruders have two screws that spin in the opposite direction. Also often intermeshing this style of machine is usually found in the profile, PVC or wood composite industry.
These machines typically have a much lower screw rpm and generally have much smaller L/D ratios. The screw direction allows for less shear than a single or co rotating machine.
The two styles of machines within the counter-rotating extruder category known as parallel twin screw extruder and conical twin screw extruder. A parallel twin screw has a consistent barrel diameter through the entire barrel. A conical twin screw extruder has a taper. The feed section is much larger than the end of the barrel. Both counter rotating machines with often have barrel venting. The barrels and screws of these machines are not modular so they may need to be changed for your specific application.
Contact our support team now
If you have any questions, please contact us in time!
You will get feedback within 24 hours.
We Can Help You With Conical Twin Screw Barrel
Professional design and manufacture of precision screw barrels for rubber and plastic machinery parts.