extruder screws and barrels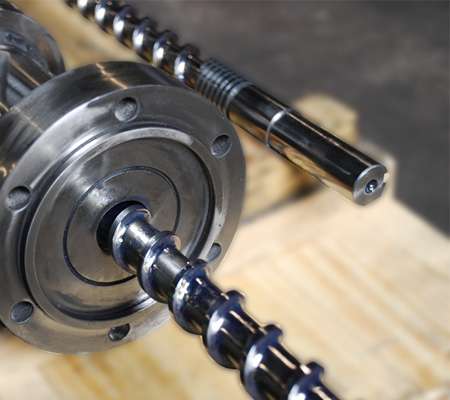 For single screw and twin screw extruders
Extruder Screw Barrel Manufacturer
Plastic Machinery is a professional extruder screw barrel Manufacturer, also a supplier of all sorts of screw barrel with the screw diameter from 12 mm to 500 mm, length up to 8000 mm.
We can supply nitrided, chrome plating, stainless steel, bimetallic and surface spraying technology treatment for different demands .
Devote on Extruder Screw & barrel
Plastic Machinery is an industry-leading plastic feed screw provider from general-purpose applications to unique specialty screw and barrels. Our wide selection and solutions includes injection molding and extrusion feed screws for your specific need. From low-shear designs, venting, mixing, up-sizing or down-sizing injection units , or whatever your specific processing requirements, Plastic Machinery can provide the feed screw solution you need.
Screws and Barrels for Plastic Extrusion Machine
Barrels, Screws, Screw Tip Valves, Screw Tip Assemblies, Check Ring, Rear Seat, End of Barrel, Barrel End Cap Adapters, Nozzle Bodies and Nozzle Tips, Nozzles.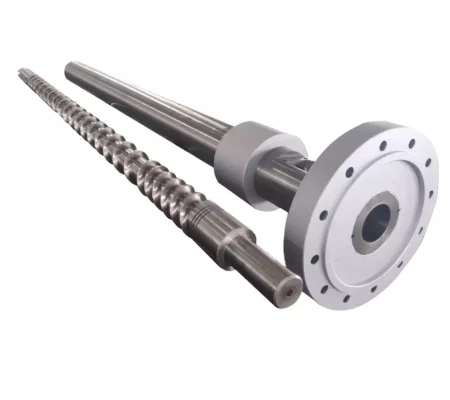 PPR/HDPE Pipe Screw Barrel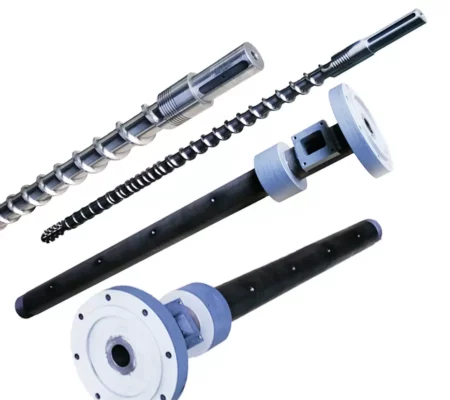 PE Blowing Film Screw Barrel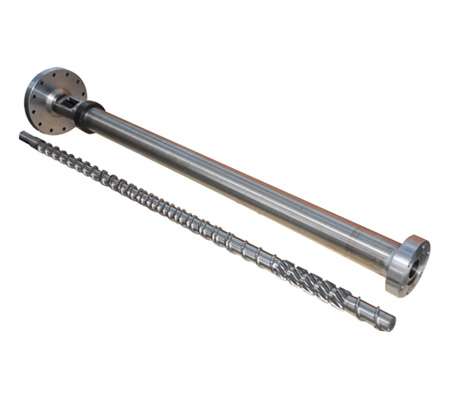 PVC/PP/PE Sheet Extrusion Screw Barrel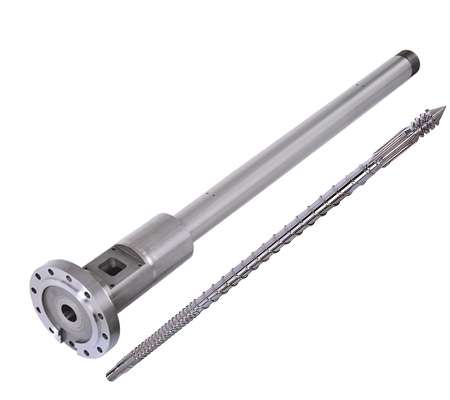 PVC/PE Cable/wire Screw Barrel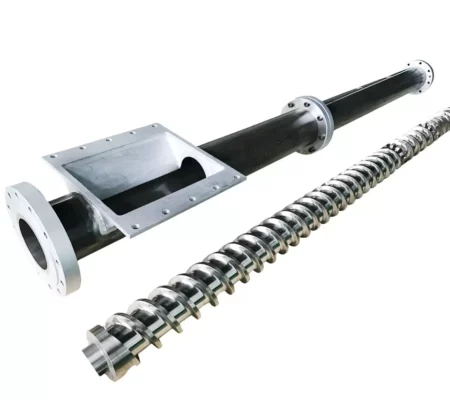 PE/PP Recycling Granulation Screw Barrel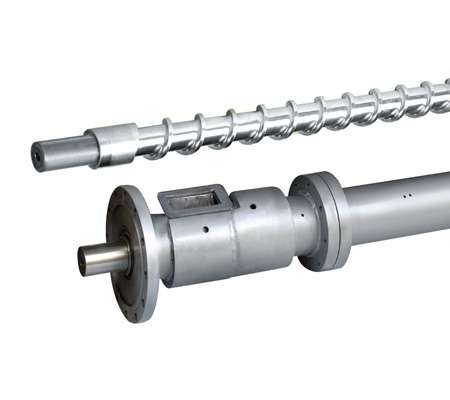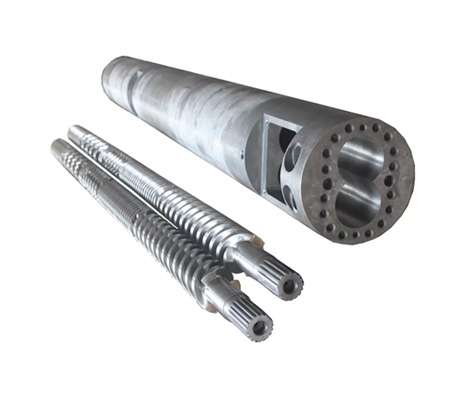 Extrusion Twin Screw Barrel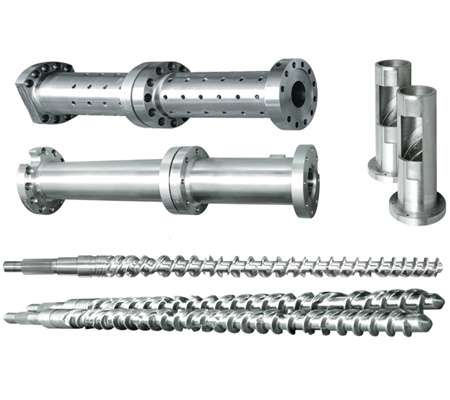 Rubber Extrusion Screw Barrel
Professional Manufacturer for All Types of Exturder Screw and Barrel
Plastic Machinery is a professional China Injection molding screw barrels Wholesalers and Injection molding screw and barrels Manufacturers
We produce injection moulding screw barrel per drawing; for popular brands like Haitian, the code is sufficient to get started, please be wild free to contact us representative to get your work rolling.
The size we produced injection moulding screw barrel include ¢16, ¢30, ¢60,¢70, ¢80, ¢90, ¢110,¢170, ¢220 and other diameters.
Alloy Steel: 4140 steel(AISI 4140), Nitralloy 135M, GB 38CrMoAlA, JIS SACM645, BS EN41B, 34CrAlNi7, DIN 1.8509, DIN 1.8550, 41CrAlMo7, or equivalents.
Stainless Steel: 304, 316, 416, 17-4PH
Tool Steel: D-2, H-13, DC53, CPM 9V, CPM 10V
High Nickel Alloys: Hastelloy C-276, Inconel 625, Inconel 718
Flight Hardfacing Materials:
Nickel base: Colmonoy #56, Colmonoy #57, Colmonoy #83, Colmonoy #88
Cobalt base: Stellite #6, Stellite #12
Surface Hardenings:
Gas nitriding and Ion nitriding, Chrome plating, Carbide encapsulating, PVD coating, etc.
| | |
| --- | --- |
| Hardness After Hardening & Tempering | HB280-320 |
| Nitrided Hardness | HV900-1000 |
| Nitrided Case Depth | 0.45-0.8mm |
| Nitrided Brittleness | Less than Grade 2 |
| Surface Roughness | Ra 0.4 |
| Screw Straightness | 0.015mm |
| Alloy Hardness | HRC 50-65 |
| Alloy Depth | 0.8-2.0mm |
flexible packaging: film extrusion and co-extrusion (blown film and cast film)
rigid packaging: extrusion blow molding, rigid film and sheets extrusion
plastics recycling: film recycling and regranulating(HDPE/LDPE/LLDPE/PP),
non-woven spun-bond PP/PP woven bags recycling and pelletizing;
nylon/PA filament, net and mesh recycling and repelletizing
PET monofilament/strap extrusion
extrusion coating and lamination
cable and wire: PVC/XLPE cable jacketing and sheathing
plastic conduits, ducts, pipes, tubes and hoses
plastic profiles, sheets, boards and panels
We Can Help You With Screw Barrel for Extruder
Professional design and manufacture of precision screw barrels for rubber and plastic machinery parts.